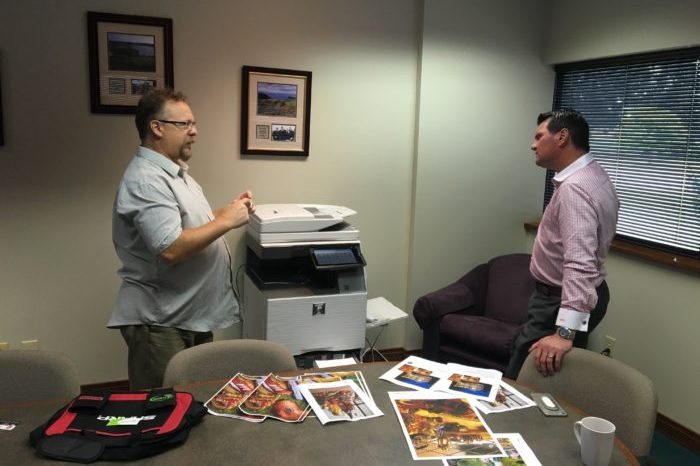 Technical Support
OES-Solutions Technical Support offers assistance to all of our customers who are currently purchasing equipment and are within payment terms on their account. This is a free service we offer at OES to assist both Technicians and Sales Professionals in everything from pre-sales assistance and configuration questions to real-time (at the machine) troubleshooting. Our very knowledgeable Service Manager, Tim Jones, will help you diagnose the problem and engage you in resolving it.
Due to overwhelming demand, CCR dealers will get first priority. Followed by those with questions regarding an OES-Solutions purchase. All others may leave Tim a voicemail or email and you will be answered in order they are received.
Training

 
Sharp Electronics offers CCR Dealers every opportunity to train sales and service reps alike. Tim can assist with where to find training information and assist in setting up a training plan with our CCR Dealer Principals.
OES-Solutions can also accommodate "in house" Non-Certified training on a Cost per hour basis. In House training is for informal, customized training to meet your immediate dealership needs.
Support Hours
Please contact Tim before 4pm ET to receive support.  If after 4pm ET or Tim is out of the office – TechTime is closed. You may leave a voicemail or email and your request will be answered in turn.
CCR Dealers at any time may contact Sharp HelpDesk at 855-253-2255.
Feel free to return to www.oes-solutions.com/news where you will find updated answers to many frequently asked questions under the TechTime with Tim section. You can also access a link to submit a question or to request help.
Contact Tim at 877-637-1240, Monday – Friday, 8am – 4pm ET.
All support requests after 4pm ET will be answered the next business day and must be submitted via email: tjones@oes-solutions.com.